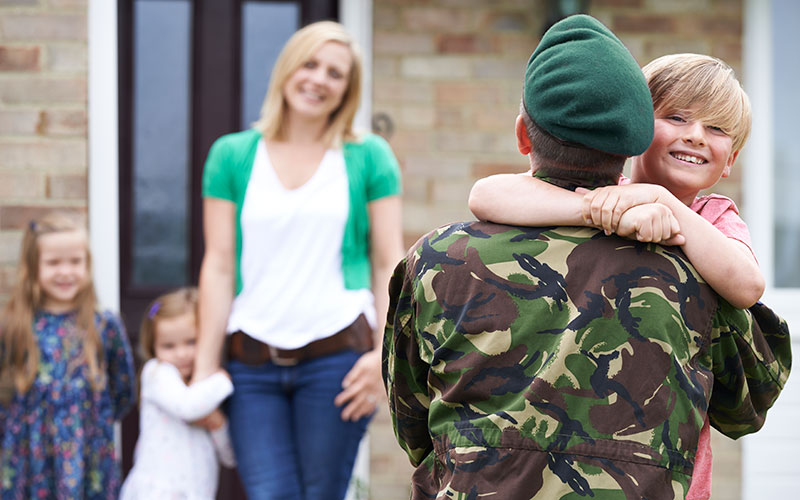 18 Dec

What is an IRRRL?

An interest rate reduction refinancing loan (IRRRL) refers to a specific process refinancing a VA loan — also called a streamline refinance loan due to the simplified lending process. 

With an IRRRL, items that would normally be required to underwrite and secure refinancing often are not needed. An IRRRL can not provide a cash out option for a VA loan, only a VA Cash Out refinance is allowed to provide this option.

Eligibility requirements for an IRRRL

There are a few eligibility requirements that must be met in

order to obtain an IRRRL. The current loan must be a VA loan or a VA ARM in order to be refinanced with an IRRRL. The refinanced loan must be financially beneficial to the borrower by obtaining a lower rate and/or a lower payment. A COE (certificate of eligibility) is always required with a VA loan however, with an IRRRL an email confirmation procedure showing use of your VA entitlement can suffice in lieu of a COE. 

Among the many benefits of utilizing an IRRRL are that the borrower need not reside in the home that is being refinanced. This means if a borrower has since rented their home, they can still refinance with an IRRRL and must only provide indication that they are not currently residing in the home. 

Loan Requirements for IRRRL

The VA does not require an appraisal to be performed with an

IRRRL which adds to its streamlined ability. Additionally, the VA does not require a credit package to be performed during underwriting. This means that a borrower does not have to provide the same financial documents they did when they originally took out their loan. This also allows for borrowers credit to not deny them from lowering their mortgage rates and/or their monthly payments. Some lenders however, pull a credit check for their own piece of mind but this should not effect a borrower. By not having to provide these two items, lenders can underwrite and fund an IRRRL within a smaller time frame than a standard refinance. 

Costs of an IRRRL

Since an IRRRL is a VA byproduct, the costs associated with it

are much lower than a standard refinance. The VA seeks to lower financial obligations with an IRRRL and therefore only requires .5% of a borrowers loan to be collected in what they call a "funding fee". Just as with a regular VA loan, the funding fee is waived for veterans with service connected disabilities and qualifying surviving spouses. Any other closing costs associated are set by lenders. Typical closing costs will consist of taxes and home owners insurance that will fund the escrow portion of a loan. The amount of funds to be collected for an escrow account depend solely on three factors, date the loan will 

be funded for interest purposes, when taxes are due for the county the home is located in and the date any insurance polices are to be paid on the home. Any additional lending costs are at a lenders discretion making shopping for a lender THE most important factor in starting an IRRRL. All closing costs can still be rolled into an IRRRL just as they are with a regular VA loan if requested by the borrower. It is worth noting however; that rolling costs into a loan can raise the loan amount and/or the monthly payment but will not be factored into the eligibility requirements as stated above. 

When looking to obtain an IRRRL shopping around for lenders will be the biggest factor in securing a good loan. Ensure a lender has worked with VA loans before. If a lender has no experience with VA loans there will likely be several delays in getting the loan processed, underwritten and funded. Ask about lending fees upfront! Every borrower has a right to see what lender fees will be associated with any loan they are looking to obtain. By asking about lender fees upfront you diminish the chances of encountering surprise fees at the closing table. 

If you are looking to refinance your VA Loan start with Team Mortgage. Team Mortgage is proudly Veteran owned, highly experienced in IRRRL's and strives to serve those that have bravely served our country.

For more information about the interest rate reduction refinancing loan (IRRRL) from the experts at Team Mortgage Company, please contact us here or call us at directly at 616.974.9710.